New Year's Party / Новорічнa Забавa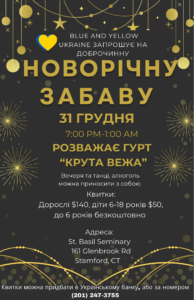 Blue and Yellow Ukraine Inc.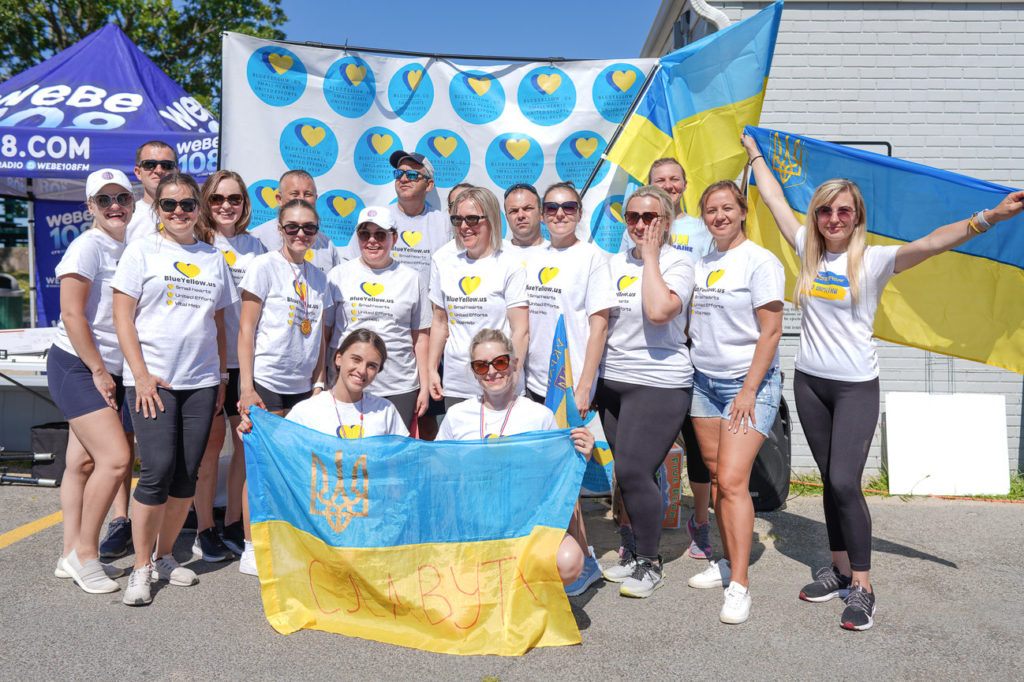 We are a non-profit organization created by Ukrainians of Fairfield County, CT.
Currently all aid is being directed to help Ukrainian soldiers in their fight against the brutal invaders.
We want to live in the world with blue skies and yellow wheat fields, not bloodshed and violence. We'll fight for that!
Stand with Ukraine!
Military Boots. 
We negotiated wholesale terms with Belleville Boot Co (a company established in 1904 making boots for the US military) and are able to offer greatly discounted pricing on military boots for Ukrainian defenders. Please visit https://www.bellevilleboot.com/ for boot models offered and send us an inquiry for sizes and quantities needed. Our volunteers test many many different pairs of boots in different environments and can provide advice and recommendations.

Night Vision + Thermal Imaging .
We partnered with AGM Global Vision, a US manufacturer based in Springerville, Arizona, and are able to source high quality optics to our soldiers at discounted price tag. This includes thermal weapon sights, night vision monoculars, binoculars, clip-on systems, goggles and more. Please visit https://www.agmglobalvision.com/ for a full list of products and email us with inquiries.

Body Armor.
We teamed up with body armor manufacturer in Ukraine and are able to source superior quality plates and carriers at a very low cost. Plates are 315x265mm, 3.86kg, protection class 5 (US level IV+). Tests and Certifications done by National Institute of Defence. We also performed our own independent tests using typical weapons and bullets used by russians and found no deficiencies in quality. All test results and videos are available upon requests. Cost is $150 per pair of plates plus around $50-$70 for plate carriers (varies by specific models).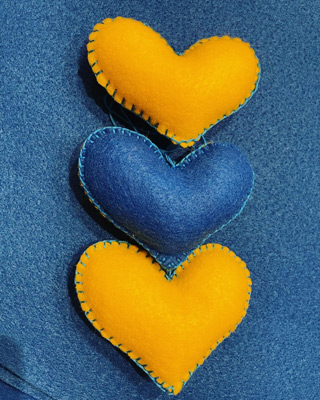 Latest from our Instagram
Raising funds for those impacted by war
Ukrainian women in Stamford are raising money for those impacted by the war in their native land by selling stuffed yellow and blue hearts.
The simple idea brought the women together at Saint Basil Seminary who now hope to make a difference. They have sold 400 hearts and raised over $4,000 — all of which is being donated to help those in need in Ukraine.
"Originally, I learned how to make these for Valentine's Day for my daughter's classroom celebration, different colors, and then 10 days later Ukraine was attacked…